Protect Your Loved Ones
Ensure the safety of your loved ones and watch over them by monitoring them with video cameras, door sensors, and locks. Keep your home safe while granting care providers access to it by controlling when they can and cannot enter. Do all of this and much more with a specially designed system that will meet your specific needs. Gain the extra safety your loved one requires and secure your own peace of mind.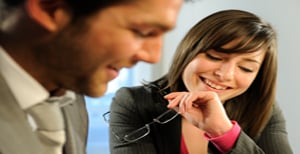 Challenges Made Easier
Caring for one with special needs holds its own unique set of challenges on top of the daily demands your work, home, and family life bring. We'll help you meet those challenges head on!
No matter where you are or what you're doing, you'll have access to your system 24/7. Receive EASY ALERTS when potential problems arise. Protect your loved one from potential risks before they become an issue or simply check in on them. Extend your ability to safeguard those you love. Request an appointment now.

Do It All With One System
Stop the frustration of using multiple devices. We eliminate your hassles with one system that does it all! You'll enjoy the benefits of your all-in-one system from the start. Plus, you'll love how easy it is to use!